We're in Rotterdam, New York, visiting with Maxine Brisport today.
My daily walk through the garden has become a ritual. I absolutely enjoy gazing at the colors and softly inhaling the aroma from the varied flowers. However, the most pleasing and enjoyable moments are derived from watching the variety of butterflies, bees, birds and other critters enjoying the garden. My favorite is watching the hummingbirds enjoying the nectar from a variety of flowers.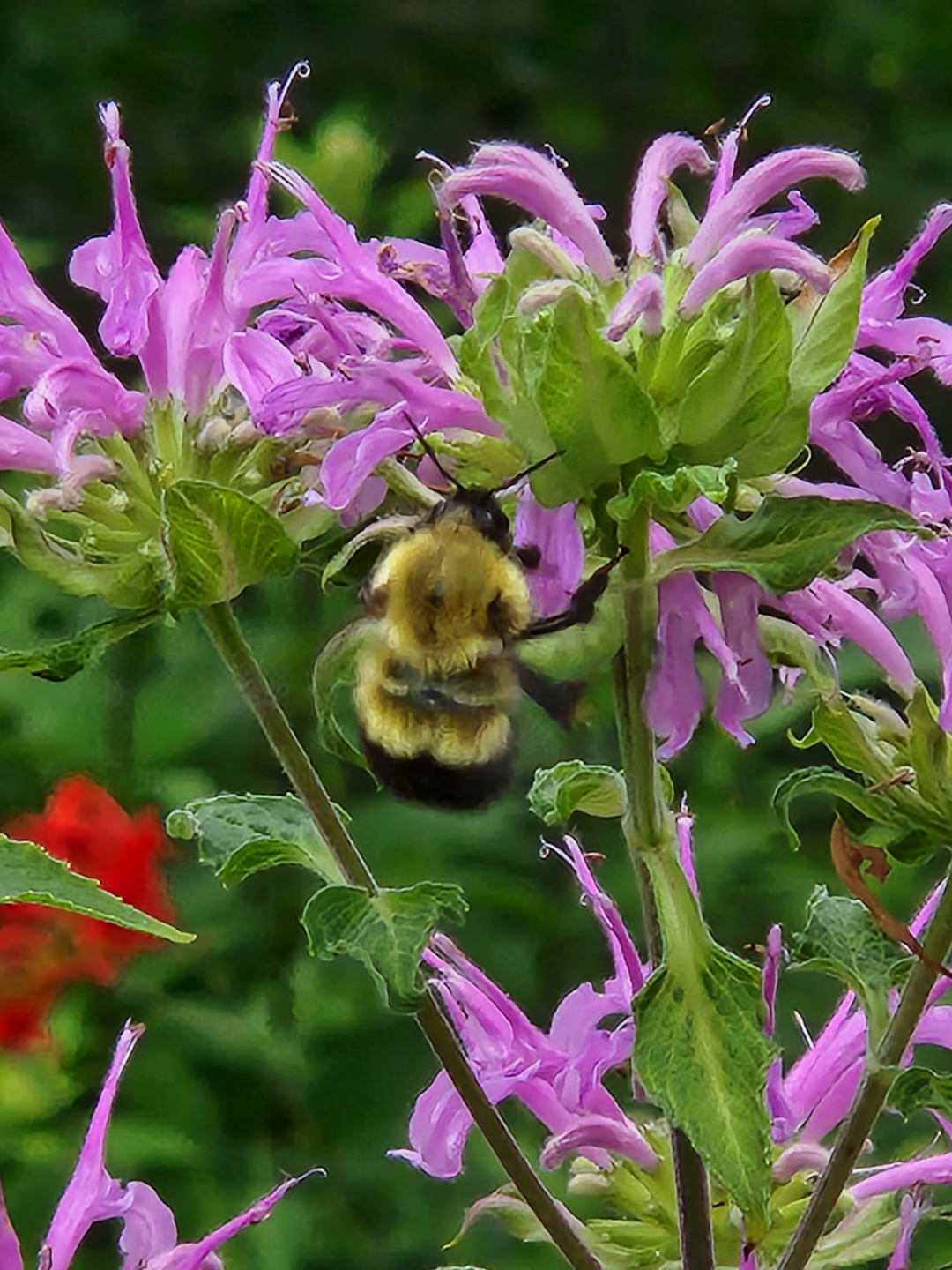 A bumblebee has just landed on this pink Monarda (Zones 4–9). They don't call this plant bee balm for nothing!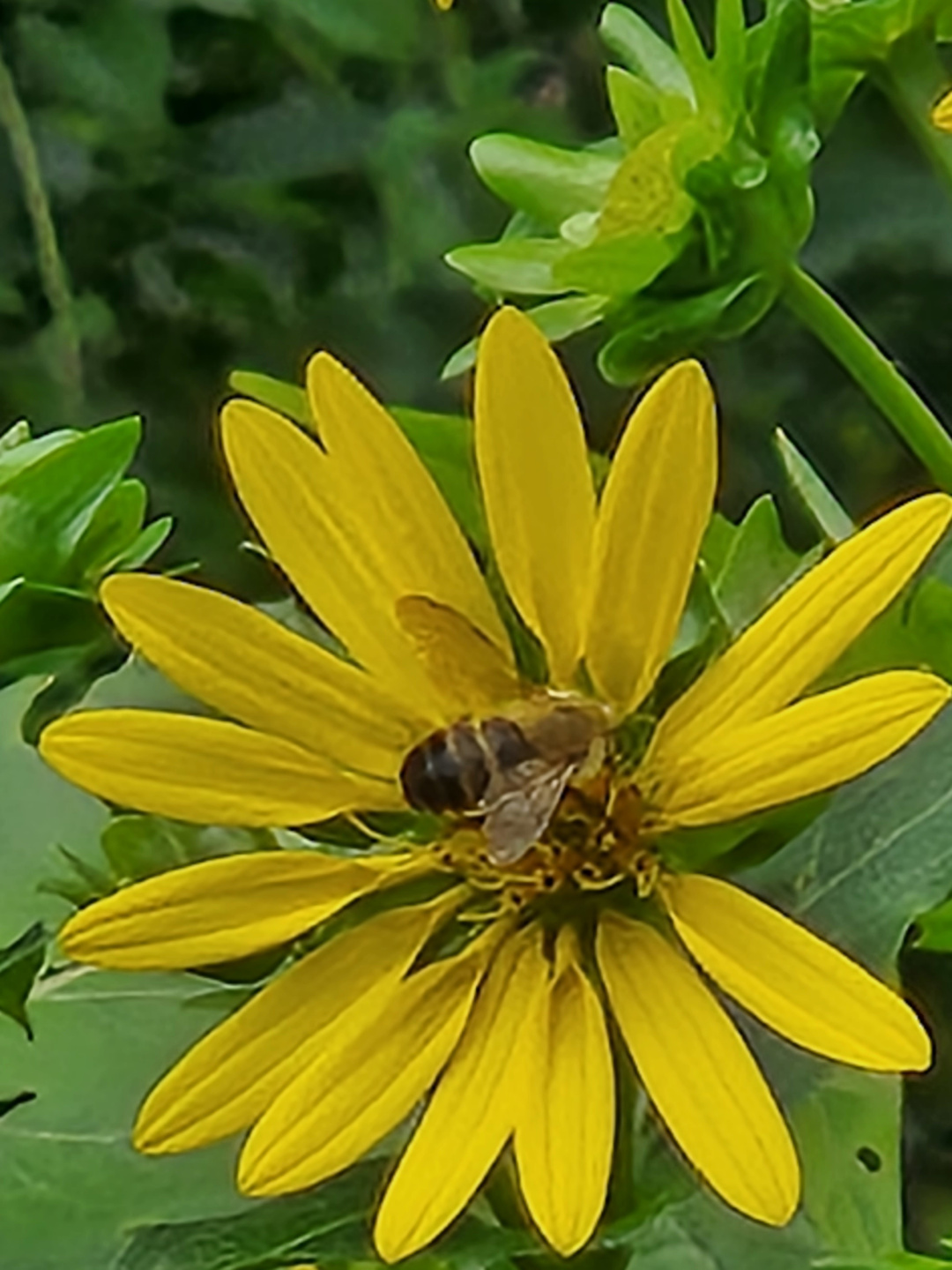 It's hard to tell for sure from this photo, but even though at first glance this looks like a bee, I think it is actually one of the many species of flies that mimic the look of a bee to avoid predators. When you start looking closely at the insects visiting your garden, you will discover far more diversity than you might have guessed!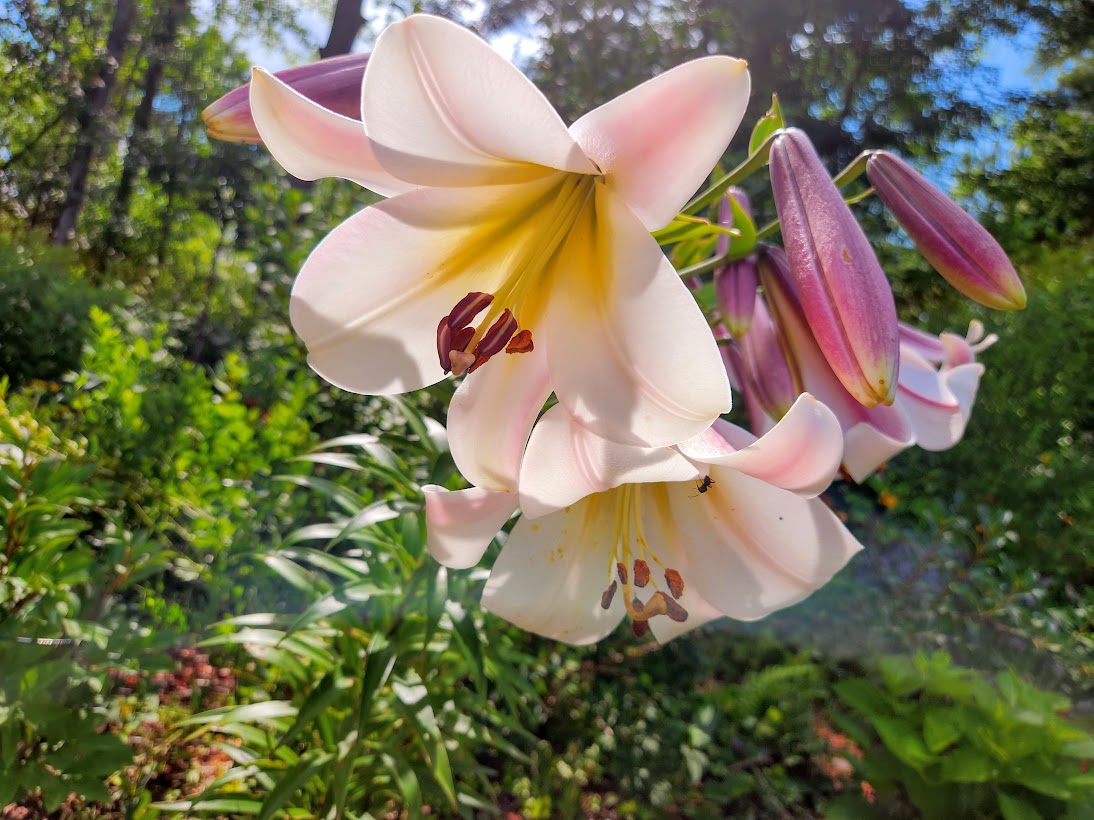 I can almost smell these beautiful trumpet lilies (Lilium hybrid, Zones 5–8) through the computer screen. And if you look closely, you will see that a tiny ant has made it all the way up the stem for a bit of nectar.
A pair of fritillary butterflies is feeding on the nectar of this swamp milkweed (Ascelpias incarnata, Zones 3–9) . These look like great spangled fritillary butterflies, but they could be a different species.
At first glance this looks like a hummingbird, but it is a hummingbird clearwing moth. They beat their wings rapidly and move and sound a lot like a hummingbird. They also love feeding on flower nectar.
Healthy populations of garden insects help feed all the other animals up the food chain, like this beautiful pileated woodpecker.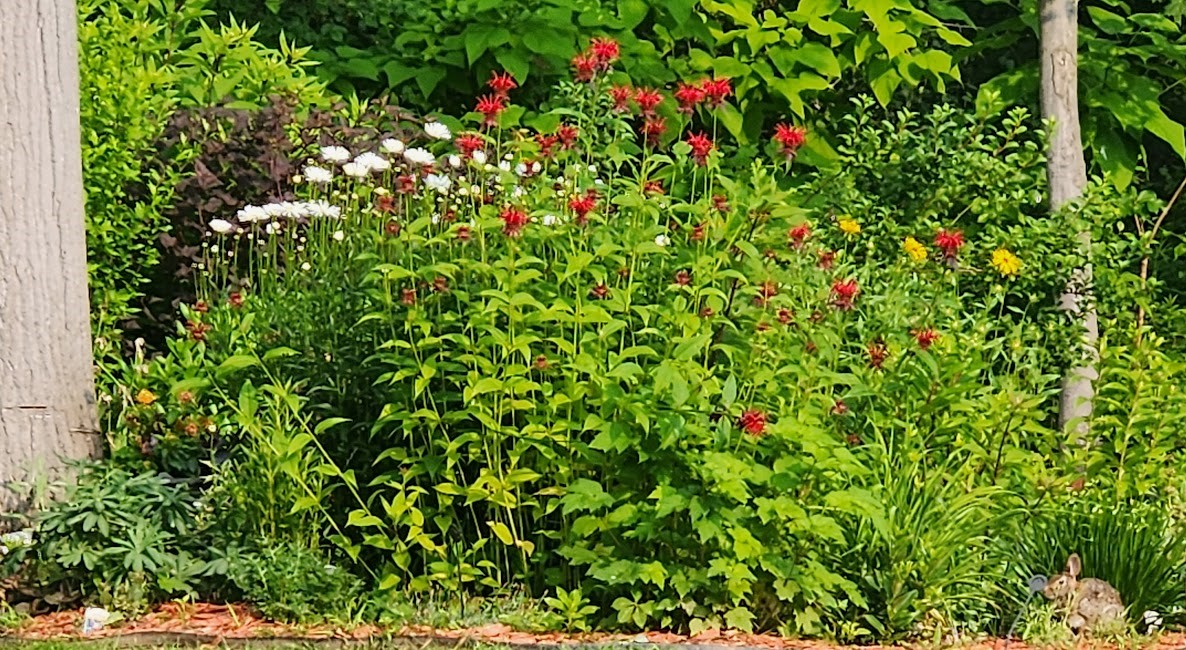 To the right of this beautiful healthy bee balm (Monarda didyma, Zones 4–8) you'll see a little rabbit in the corner.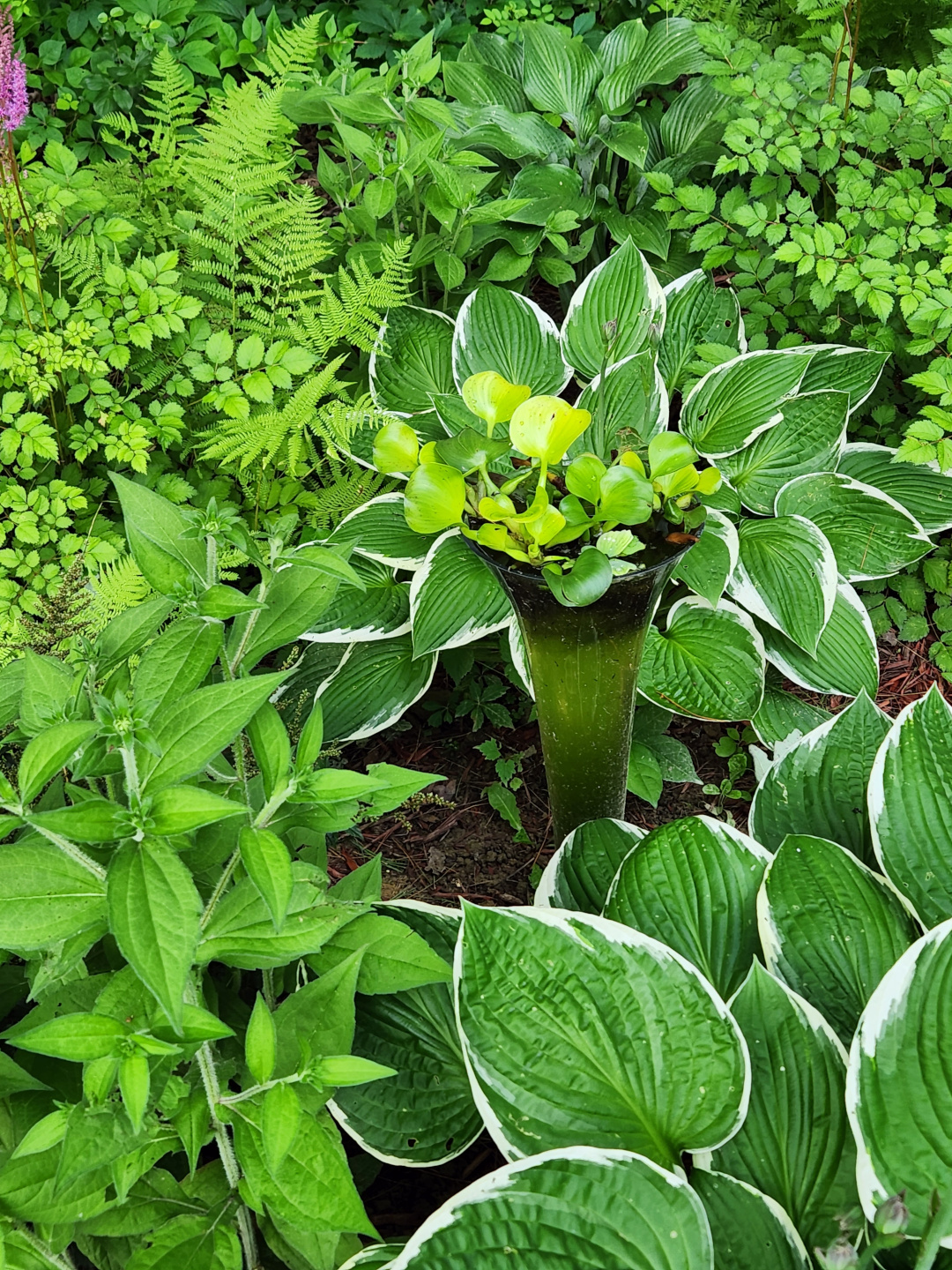 Adding water to the garden is a great way to attract a wider range of wildlife, but it doesn't have to be big. This little water-filled container, complete with a few floating plants, provides a place for bees and other garden visitors to get a drink.
Have a garden you'd like to share?
Have photos to share? We'd love to see your garden, a particular collection of plants you love, or a wonderful garden you had the chance to visit!
To submit, send 5-10 photos to [email protected] along with some information about the plants in the pictures and where you took the photos. We'd love to hear where you are located, how long you've been gardening, successes you are proud of, failures you learned from, hopes for the future, favorite plants, or funny stories from your garden.
Have a mobile phone? Tag your photos on Facebook, Instagram or Twitter with #FineGardening!
Do you receive the GPOD by email yet? Sign up here.