Today we're in Springfield, Ohio, visiting with Bryan Bailey.
I bought a new house five years ago, and all the garden beds were covered in 20-year-old ivy (Hedera helix, Zones 4–9). I had never gardened before, so I took to the library, YouTube, and garden center employees to make it happen. Over the past four summers I have planted a different bed and I am working around the house. I was scared to start because I worried that I would put plants in the wrong place. Someone told me that you can move any plant at any time, which set me free to be as creative as I needed to be. I have moved a lot of plants since then.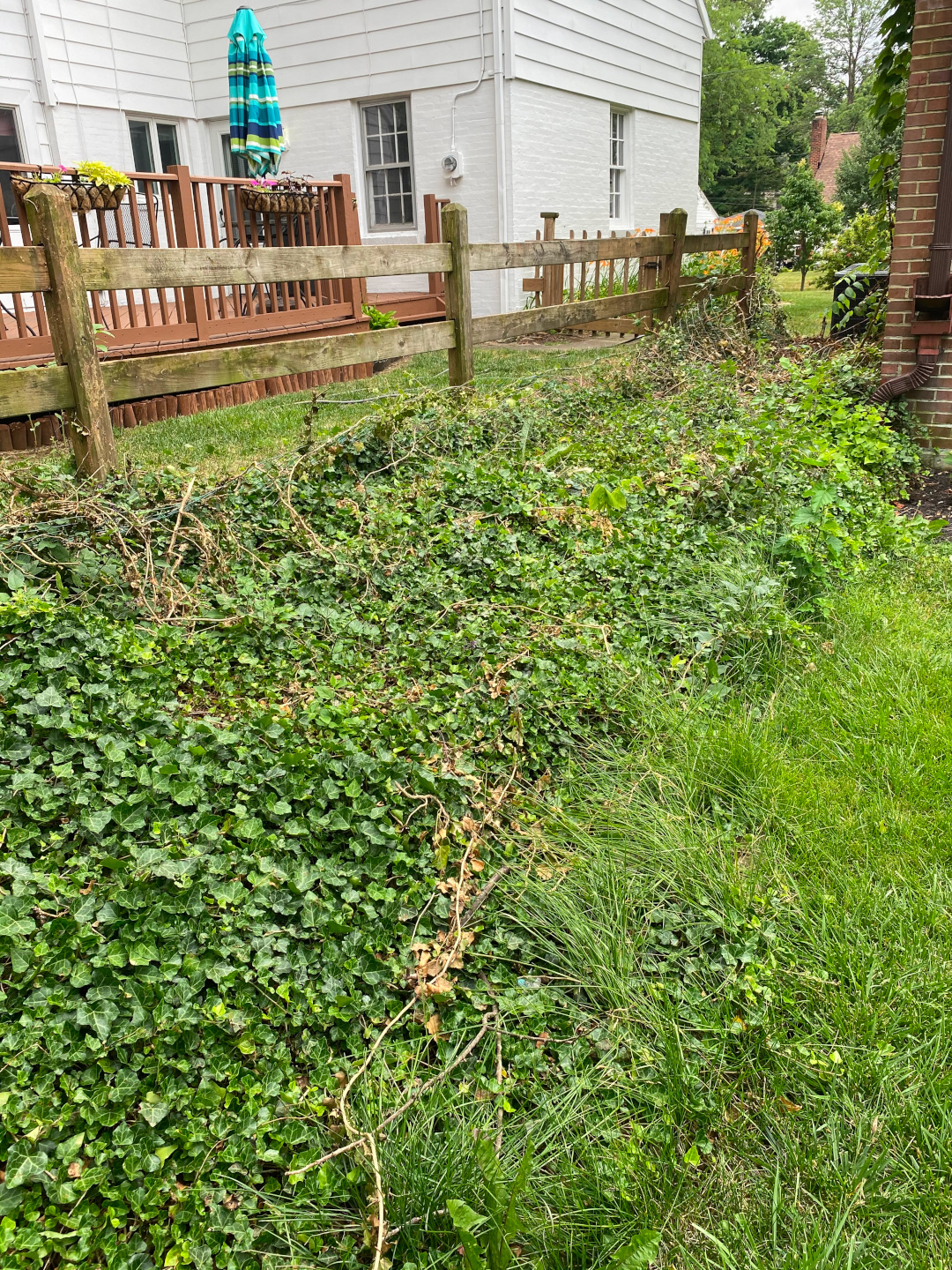 Here's the before shot—nothing but ivy.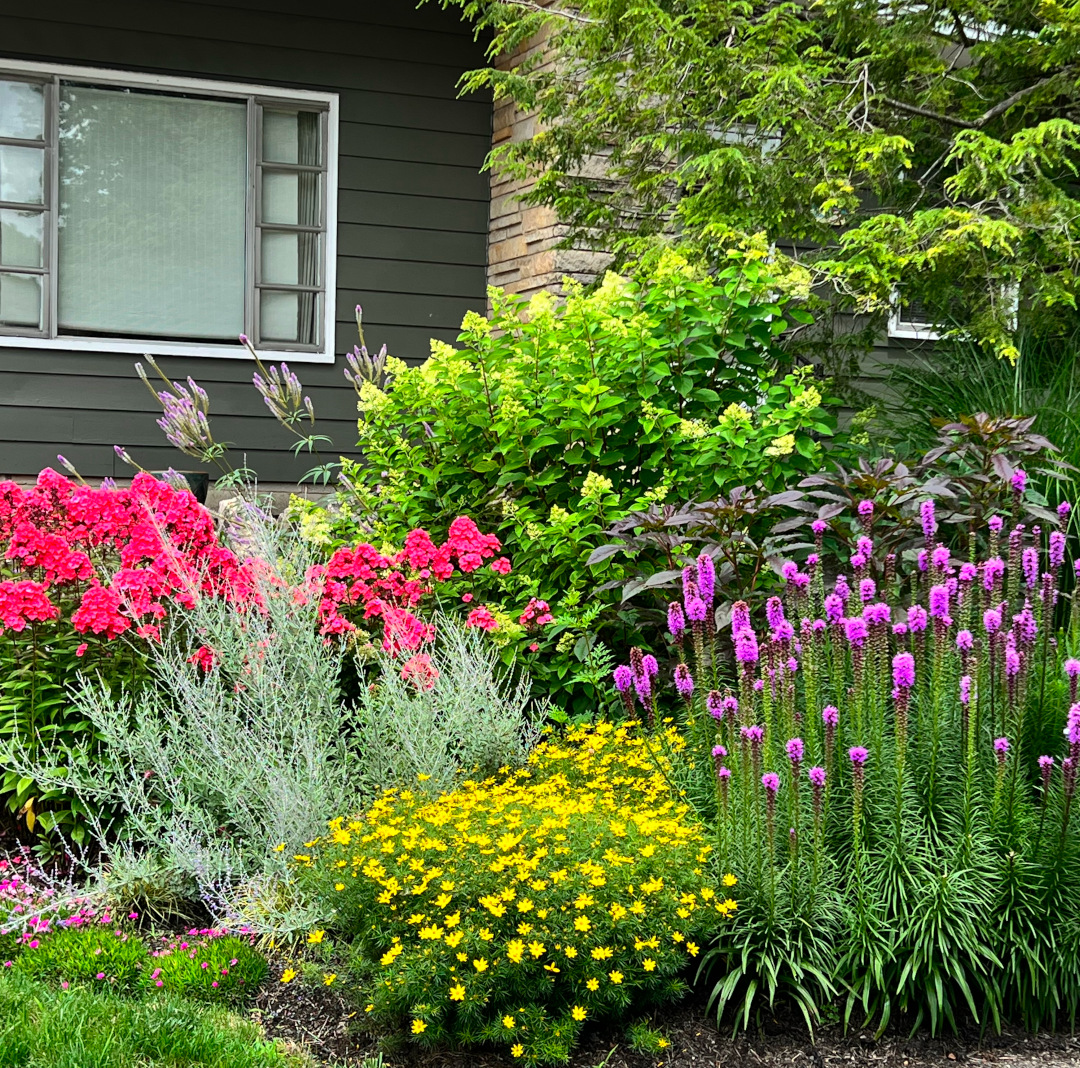 Here is how things are in 2023 with 'Limelight' hydrangea (Hydrangea paniculata 'Limelight', Zones 4–8), 'Glamour Girl' phlox (Phlox paniculata 'Glamour Girl', Zones 4–8), 'Zagreb' coreopsis (Coreopsis verticilata 'Zagreb', Zones 3–9), blazing star (Liatris spicata, Zones 3–8), dwarf Russian sage (Salvia yangii, Zones 5–9), and Kihori Dianthus (Zones 4–8).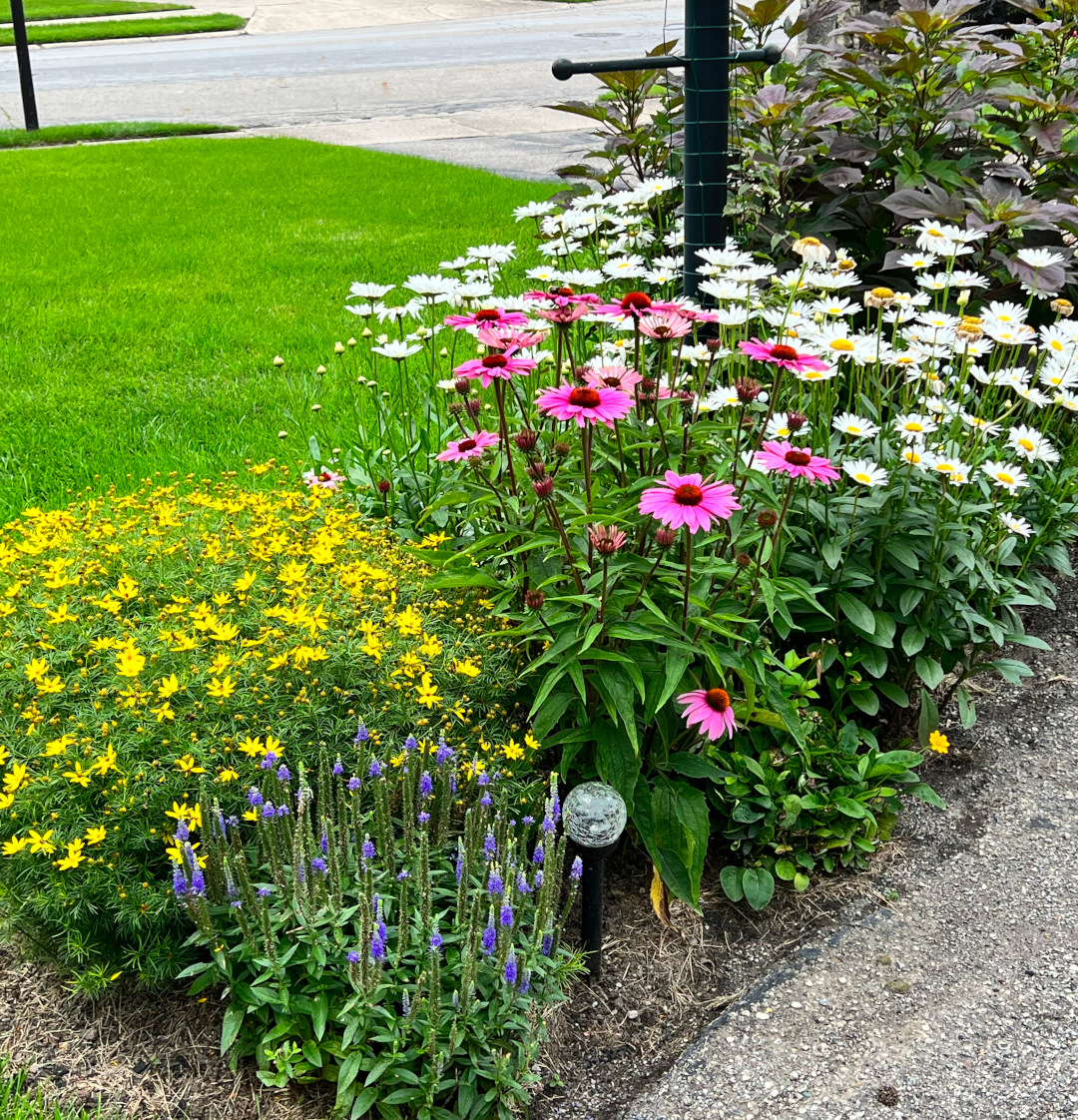 'Becky' Shasta daisy (Leucanthemum × superbum 'Becky', Zones 5–9), 'Magnus' purple coneflower (Echinacea purpurea 'Magnus', Zones 4–9), Royal Rembrandt Veronica (Zones 4–9), and 'Zagreb' coreopsis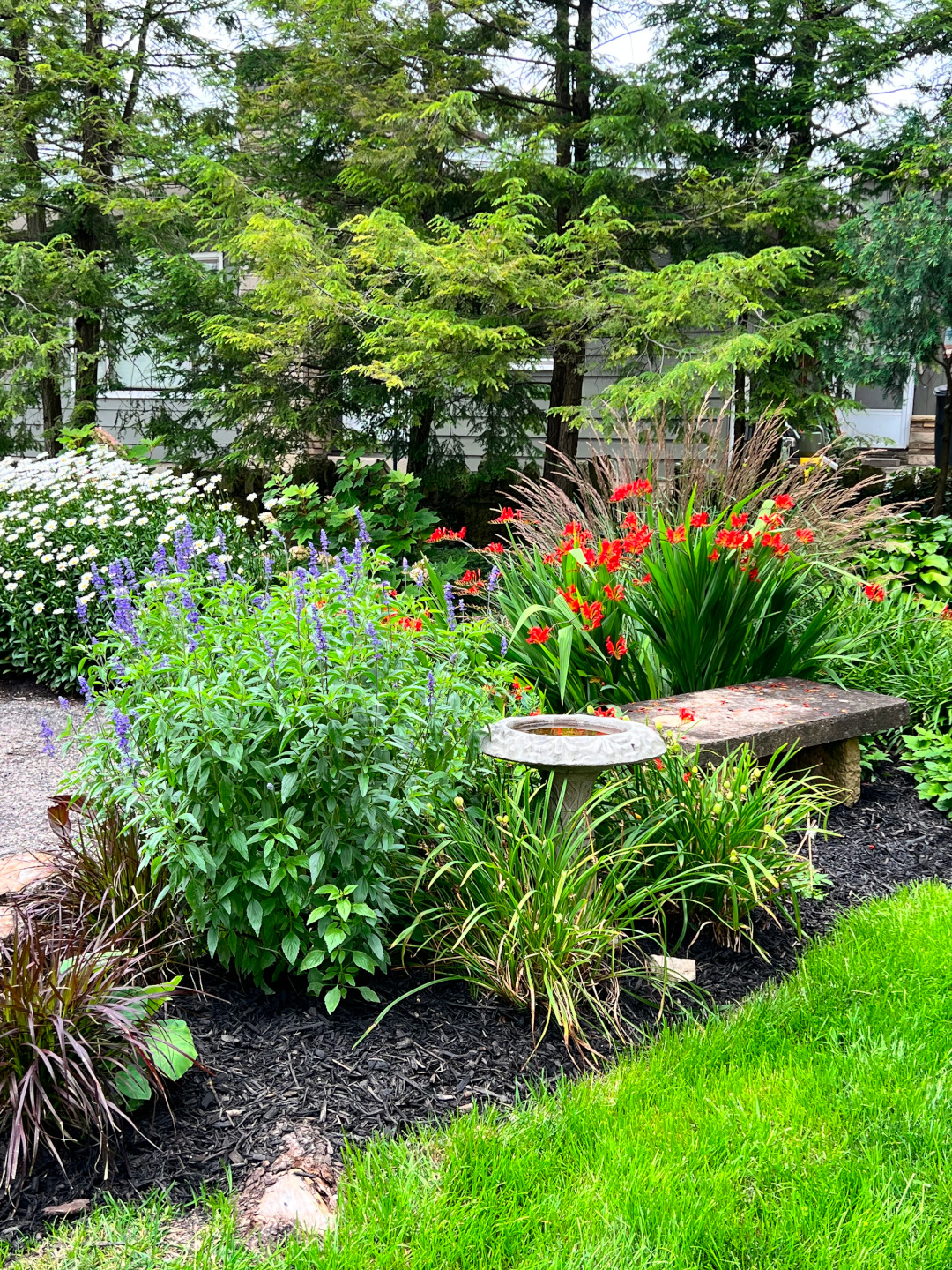 'Lucifer' crocosmia (Crocosmia 'Lucifer', Zones 5–9), 'Blue Bedder' sage (Salvia 'Blue Bedder', Zones 8–10 or as an annual), 'Stella d'Oro' daylily (Hemerocallis 'Stella d'Oro', Zones 2–11), purple fountain grass (Pennisetum, Zones 8–10 or as an annual), with 'Becky' Shasta daisy in the background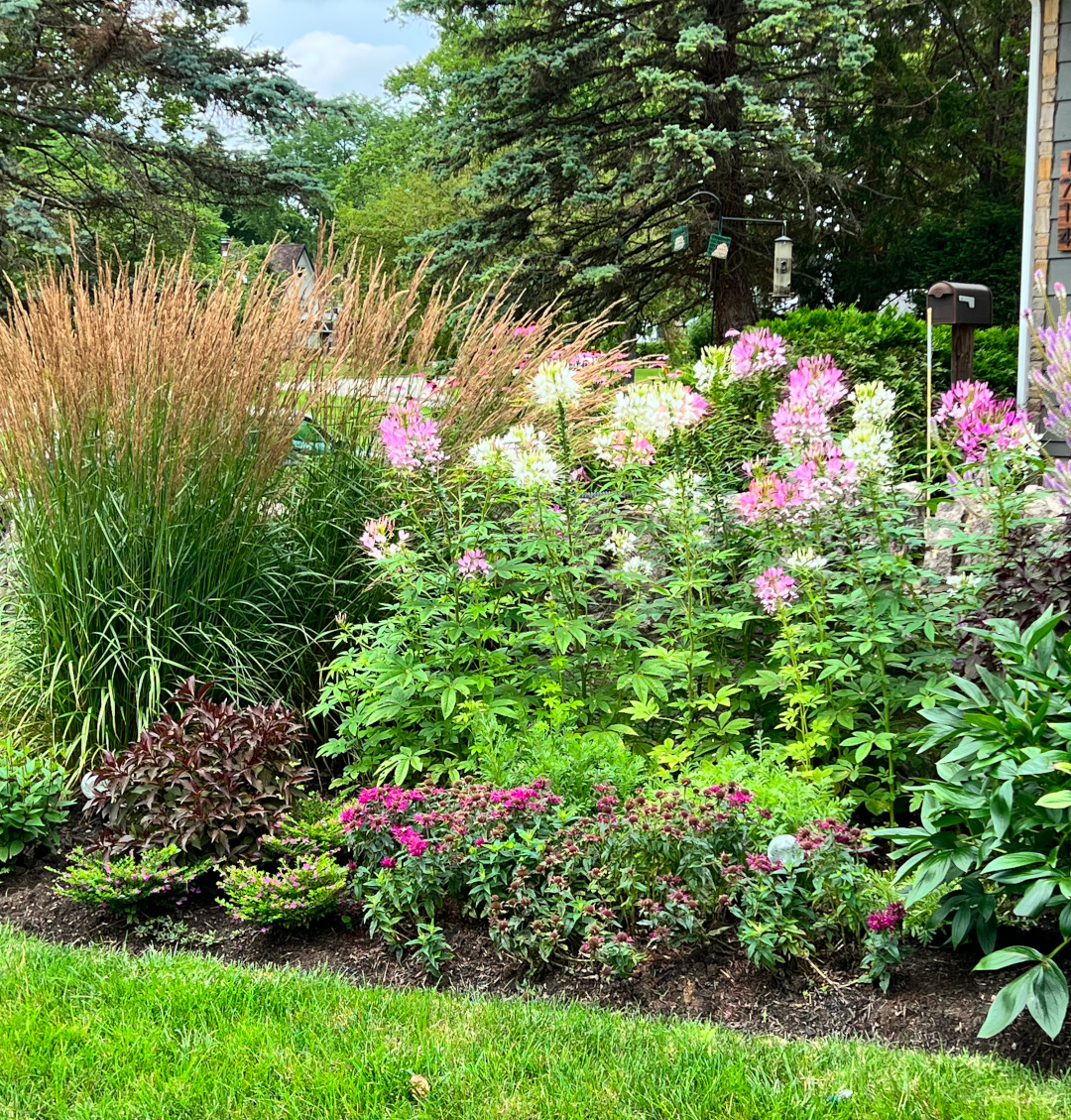 Magic Fountain Mix cleome (Cleome hassleriana, Zones 10–12 or as an annual), 'Karl Foerster' feather reed grass (Calamagrostis × acutiflora, Zones 4–9), 'Grape Gumball' bee balm (Monarda 'Grape Gumball', Zones 4–9), newly planted 'Spilled Wine' weigela (Weigela florida 'Spilled Wine', Zones 4–8)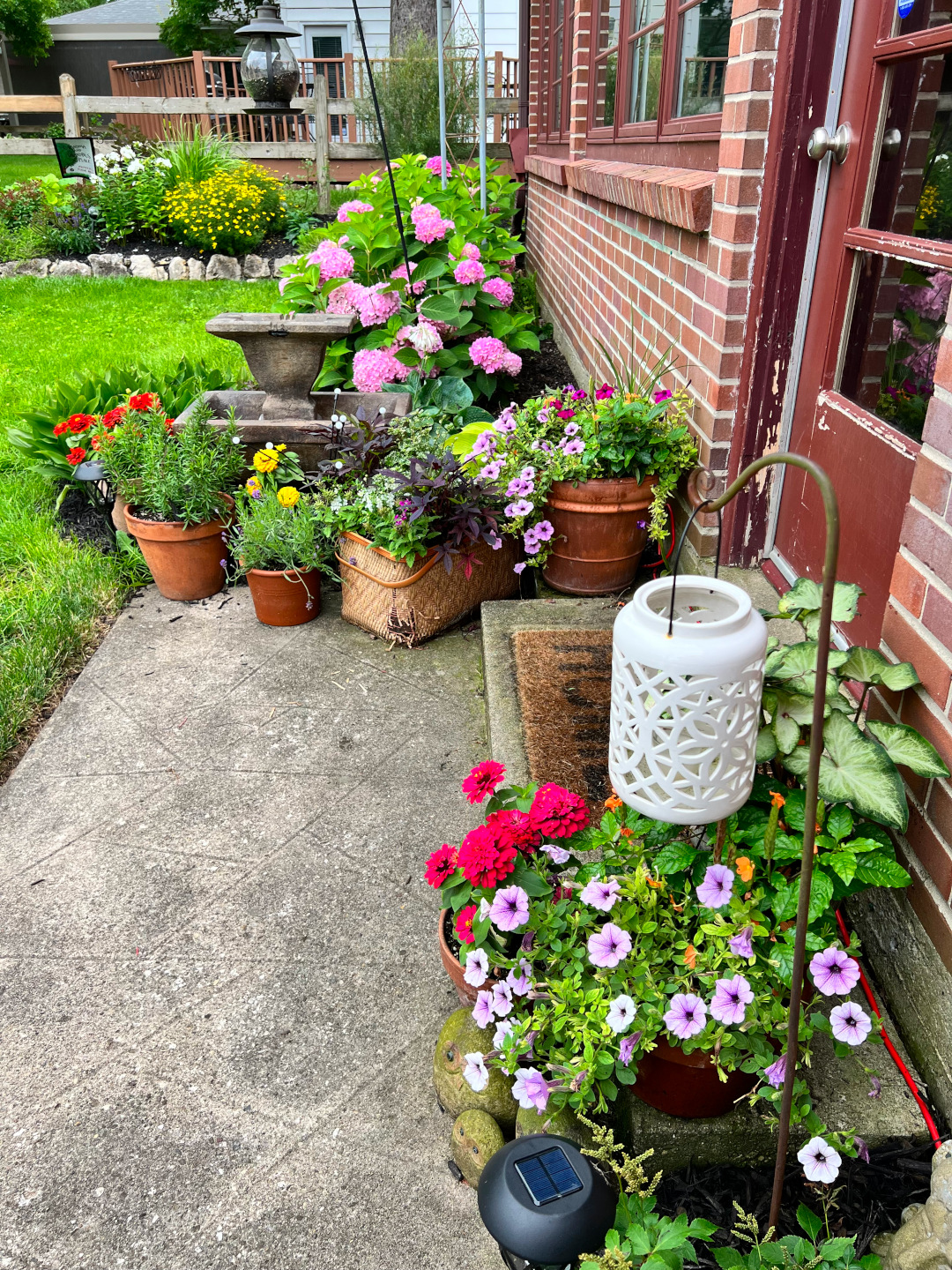 Annuals around the back door, with four-year-old 'Endless Summer' hydrangeas (Hydrangea macrophylla 'Endless Summer', Zones 5–9) in the background. Happy gardening!
Have a garden you'd like to share?
Have photos to share? We'd love to see your garden, a particular collection of plants you love, or a wonderful garden you had the chance to visit!
To submit, send 5-10 photos to [email protected] along with some information about the plants in the pictures and where you took the photos. We'd love to hear where you are located, how long you've been gardening, successes you are proud of, failures you learned from, hopes for the future, favorite plants, or funny stories from your garden.
Have a mobile phone? Tag your photos on Facebook, Instagram or Twitter with #FineGardening!
Do you receive the GPOD by email yet? Sign up here.